Rabot 1745
Rabot 1745, London
A unique restaurant with a bar, cafe and terrace overlooking the bustling Borough Market, Rabot 1745 has the rough-with-the-smooth charms of a Saint Lucian plantation house transported to the heart of London. Alongside a dazzling array of inventive cocoa cocktails, Rabot 1745 offers a menu of contemporary dishes drawing on the best culinary traditions of the Caribbean, West Indies, and Britain, using freshly roasted cocoa as a subtle savoury spice. Rabot 1745 brings to Londoners the cocoa-centric cuisine of its hugely successful sibling, the Boucan Restaurant, launched on our 250-year-old Rabot Estate cocoa plantation in Saint Lucia in 2011.
January Set Menu
• From January 8th – February 8th we will be offering a 3 course set menu at £24.95 per person excluding service
• Book a table and mention to staff on arrival that you want the set menu
• A credit card will be required in order to secure all group reservations
• No deposit required
• An optional 12.5% service charge will be added to your bill.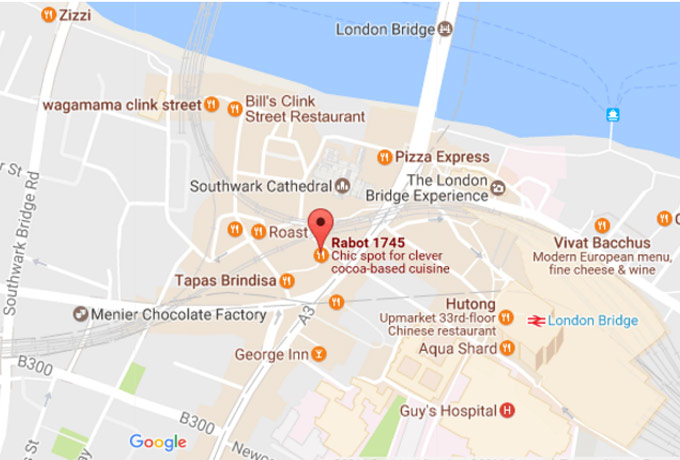 Location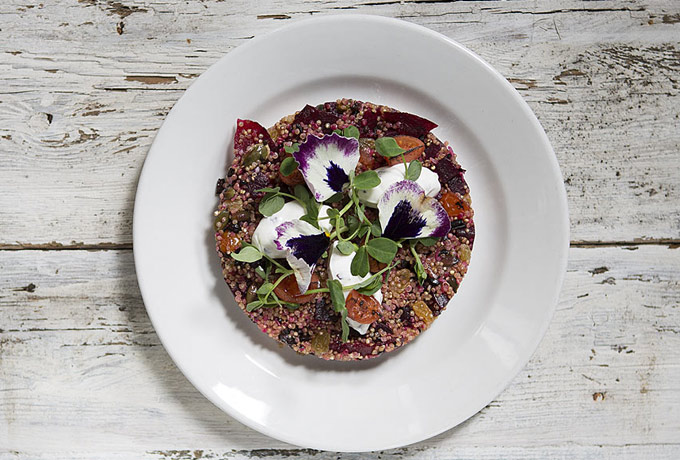 Menu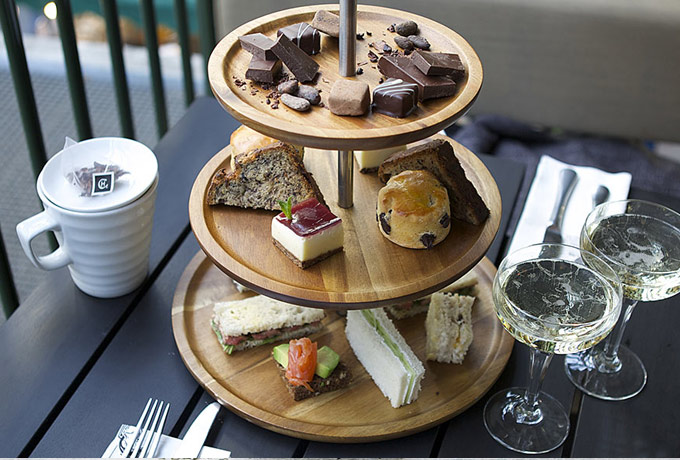 Afternoon Tea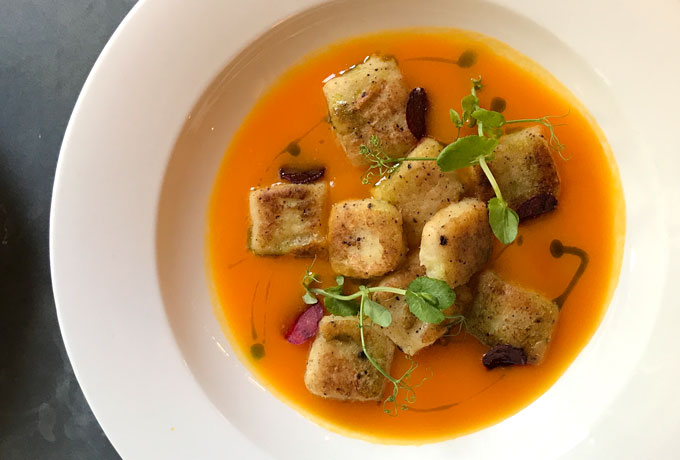 January Set Menu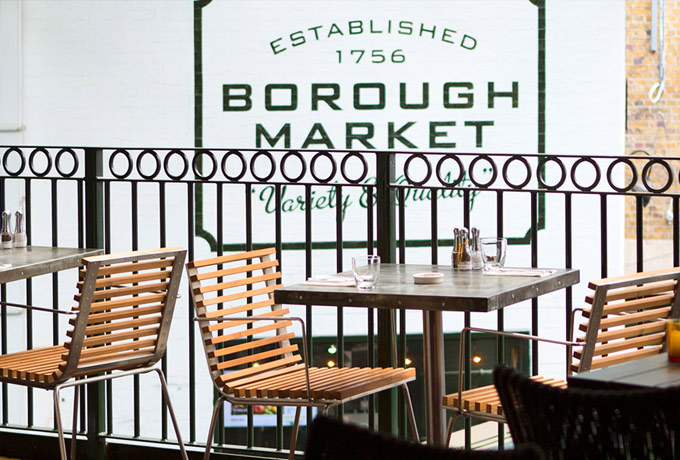 Terrace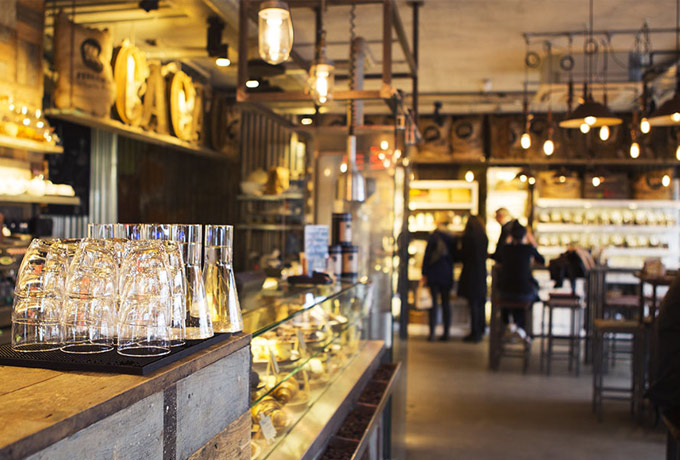 Private Dining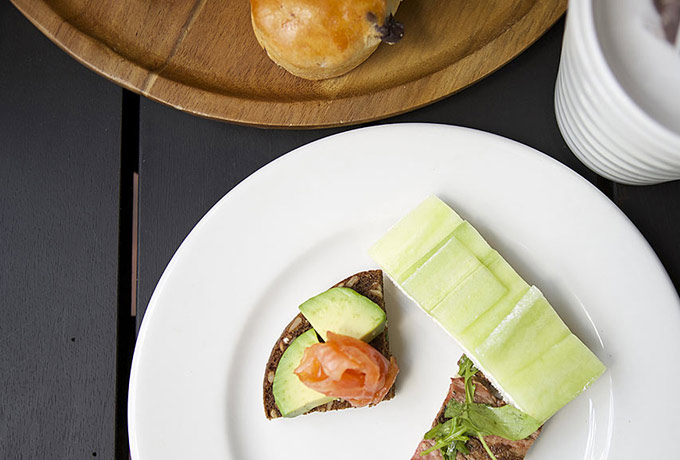 Awards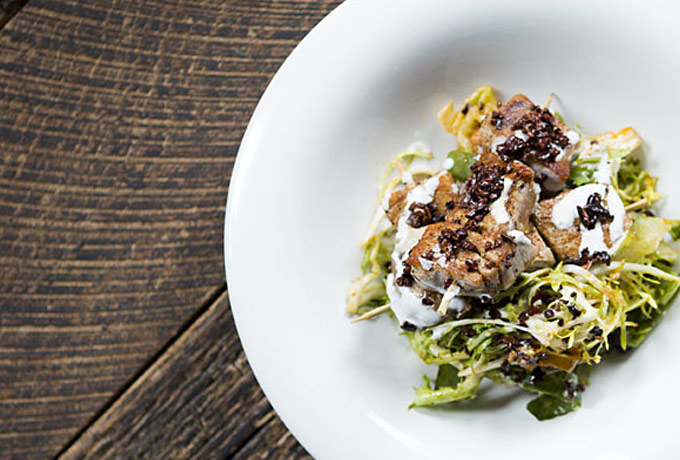 Our Story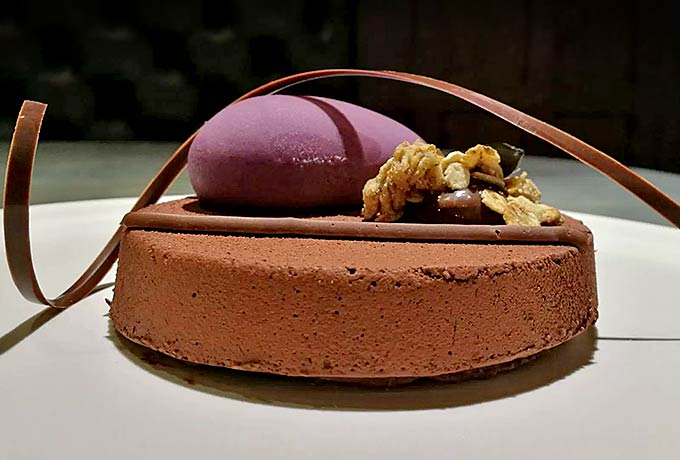 BAFTA Dessert
Opening Times
| | | | | |
| --- | --- | --- | --- | --- |
| | Café | Bar | Restaurant | Shop |
| Monday | 8am-6pm | Closed | Closed | 9am-6pm |
| Tuesday | 8am-5.30pm | 5.30pm-Late | 12pm-10pm | 9am-6pm |
| Wednesday | 8am-5.30pm | 5.30pm-Late | 12pm-10pm | 9am-6pm |
| Thursday | 8am-5.30pm | 5.30pm-Late | 12pm-10pm | 9am-6pm |
| Friday | 8am-5.30pm | 5.30pm-Late | 12pm-10pm | 9am-6pm |
| Saturday | 9am-5.30pm | 5.30pm-Late | 9am-10pm | 9am-6pm |
| Sunday | 9am-6pm | Closed | Closed | 9am-6pm |
Breakfast/Brunch Served:
| | | | |
| --- | --- | --- | --- |
| | Café | Restaurant | |
| Tuesday | 8.00am - 11.30am | Closed | |
| Wednesday | 8.00am - 11.30am | Closed | |
| Thursday | 8.00am - 11.30am | Closed | |
| Friday | 8.00am - 11.30am | Closed | |
| Saturday | - | 8.00am - 12pm | |
Lunch Served:
| | | | |
| --- | --- | --- | --- |
| | Restaurant | | |
| Tuesday | 12.00pm - 3.00pm | | |
| Wednesday | 12.00pm - 3.00pm | | |
| Thursday | 12.00pm - 3.00pm | | |
| Friday | 12.00pm - 3.00pm | | |
| Saturday | 12.00pm - 3.00pm | | |
Afternoon Tea Served:
| | | | |
| --- | --- | --- | --- |
| | Restaurant | | |
| Tuesday | 1.00pm - 5.00pm | | |
| Wednesday | 1.00pm - 5.00pm | | |
| Thursday | 1.00pm - 5.00pm | | |
| Friday | 1.00pm - 5.00pm | | |
| Saturday | 1.00pm - 5.00pm | | |
Dinner Served:
| | | | |
| --- | --- | --- | --- |
| | Restaurant | | |
| Tuesday | 5.00pm - 10.00pm | | |
| Wednesday | 5.00pm - 10.00pm | | |
| Thursday | 5.00pm - 10.00pm | | |
| Friday | 5.00pm - 10.00pm | | |
| Saturday | 5.00pm - 10.00pm | | |
Contact Us
2-4 Bedale Street,
Borough Market,
London

T: 020 7378 8226
E: borough@rabot1745.com