Address
Unit 7 Potter Street
Jacksons Square
Bishops Stortford
CM23 3UH
United Kingdom
01279 504214
Get Directions
Opening Times This Week
Opening Times Next Week
Monday 08:30 - 17:00
Tuesday 08:30 - 17:00
Wednesday 08:30 - 17:00
Thursday 08:30 - 17:00
Friday 08:30 - 17:00
Saturday 08:30 - 17:00
Sunday 10:00 - 16:00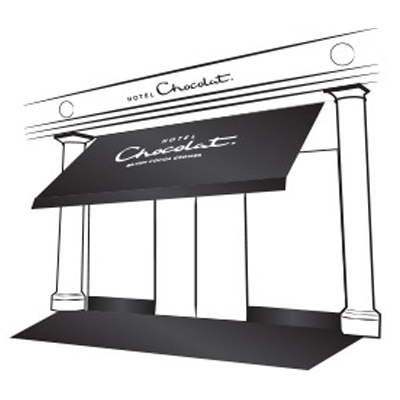 About
Find us on Potter Street, near the main entrance of Jackson Square, at the top of the high street.
Bishop's Stortford is a historic market town in Hertfordshire. Having the beautiful River Stort running alongside the Waytemore castle mound, built during the time of William the Conqueror, it is a lovely town to visit. At our Bishop's Stortford hotel, our passionate team are always happy to help you find the perfect selection with our extensive knowledge of our products. We have selections ranging from our well known classics to more adventurous flavours, or you could try one of our delicious drinks or ice creams in our onsite café. Why not pop in and see what we have to offer?
Store Manager
Daniel
I started at the company in November 2019 and having been a regular customer of Hotel Chocolat I was excited to learn more about the products. I was very interested in understanding more about how each ingredient is sourced and then made into our delicious products. The thing that stood out to me most about the company was their ambition to always use the best, ethically sourced ingredients, making cocoa fairer for farmers and taking care of our environment. I also love that every team member is treated as family, which makes working here a fantastic experience.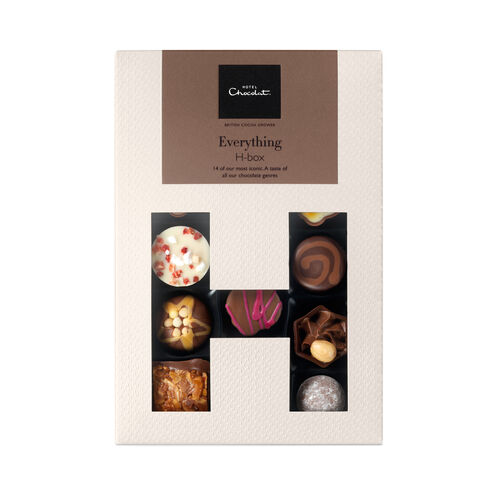 Team Favourite
Everything H-Box
The H-Box and Sleeksters are real icons of our range. Although we much admit they're all superbly scrummy, the Everything range ticks all the boxes for us in Bishops Stortford. Irresistible best-selling chocolates packaged perfectly together. Perfect for a special gift, sharing or just tucking in to when you've has one of those days!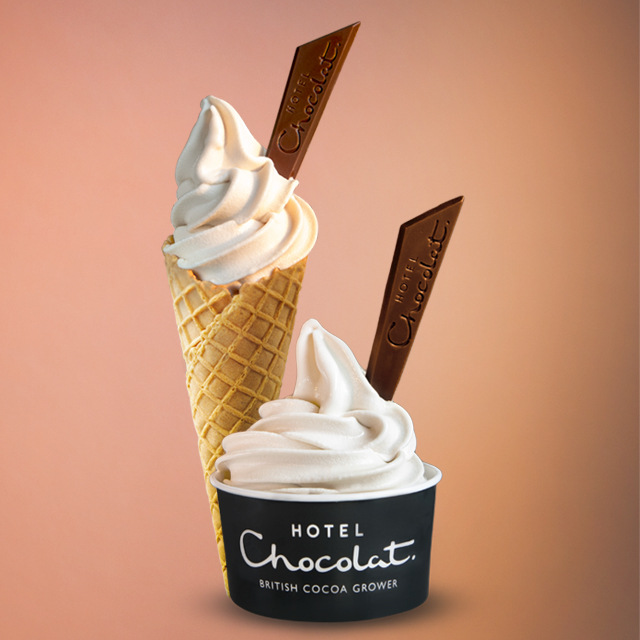 Ice Cream of the Gods
Instead of making an ordinary chocolate ice cream, we infused ours with pure roasted cocoa.
We decided to call this recipe the Ice Cream of the Gods, not just for the heavenly flavour notes, but after the name of the cocoa plant itself: Theobroma cocoa, which translates literally as 'cocoa, food of the gods'.