Address
Hotel Chocolat
The Market Place Shopping Centre
Bolton
Greater Manchester
BL1 2AL
United Kingdom
+44 (0) 1204 384308
Get Directions
Opening Times This Week
Opening Times Next Week
Monday 09:00 - 17:30
Tuesday 09:00 - 17:30
Wednesday 09:00 - 17:30
Thursday 09:00 - 17:30
Friday 09:00 - 17:30
Saturday 09:00 - 17:30
Sunday 10:30 - 16:30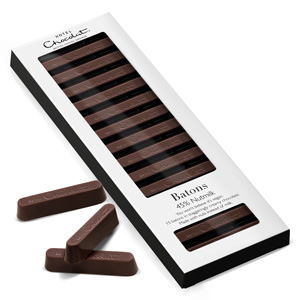 About
Find us on the ground floor of Market Place Shopping Centre next door to Tessuti
Originally designed and opened in 1855, the Bolton Market Hall was said to be 'the largest covered market in the kingdom.' The Market Hall was modified with structural alterations and was reopened as Market Place Shopping Centre by Queen Elizabeth ll in 1988. Market Place Shopping Centre is a leading business in Bolton and recognises its responsibilities within the local community. By working closely alongside other businesses and communities in Bolton, Market Place aims to contribute to improving the locality for everyone. Make sure you pop into Hotel Chocolat, where the team will welcome you and help you find what you desire.
Store Manager
Shmaila Nazli
I started with Hotel Chocolat as an Assistant Manager in November 2017 and within less than a year I became the Store Manager for the Bolton store. Hotel Chocolat is an amazing company to work for, the brand 100% lives on it's values: originality, authenticity and ethics. Life at Hotel Chocolat is fun, full of knowledge, yummy chocolates and great benefits.
Manager's Favourite
Orange Macarons
Valencia orange, three ways - delicate whip, zesty éclat, infused into milk chocolate discs. What happened when chocolatiers met patisserie. The classic macaron has quite the reputation as an iconic French treat. They're as elegant as they are hard to perfect, according to anyone who has tried to bake them themselves. As admirers of the revolutionary confectionary, it's no surprise that we'd want to put our own spin on things.
https://www.hotelchocolat.com/uk/chocolate-orange-macarons.html#q=orange&shownresults=10&backpid=chocolate-orange-macarons&start=6