Experiences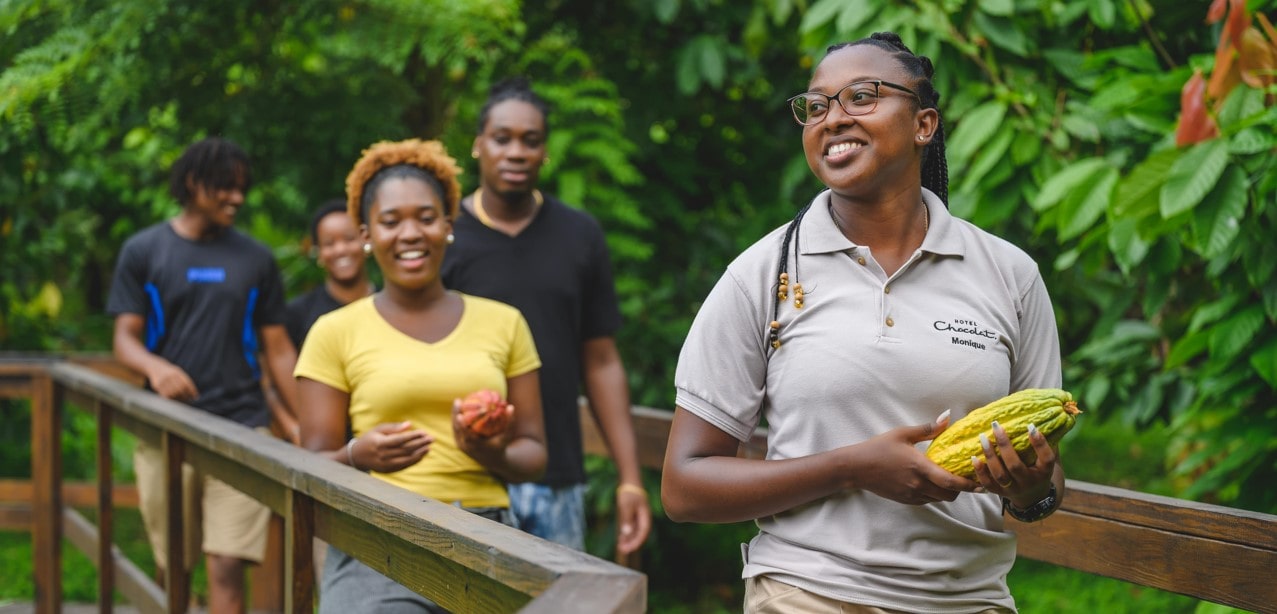 Experiences
At Rabot Estate we are surrounded by the breath-taking natural beauty and tropical abundance of the Saint Lucian rainforest. One of the best ways to explore the Estate is by joining our unique, immersive chocolate experience, Project Chocolat. As an in-house guest, our ultimate tree to bean experience is a complimentary part of your stay or you can upgrade to the full tree to bar experience at a discounted rate.
If you're looking for alternative things to do during your stay in Saint Lucia, we also offer a varied daily selection of activities, such as poolside yoga, wellness therapies and massages at our Beauté de Cacao Spa, chocolate & rum tastings, herb garden visits with our Head Chef, or a trip to the local market in Soufriere to learn more about local, sustainably sourced produce. We also have our very own boat, on which you can explore the beautiful Caribbean coastal scenes and wildlife. Whilst many of our experiences are included, some of our activities (including boat trips) incur an extra charge.
Project Chocolat, Tours and Spa Treatments are also available to book for external guests. Internal guests can book on arrival.
Book
Project Chocolat:
Book online here
Spa Treatments or Tours: