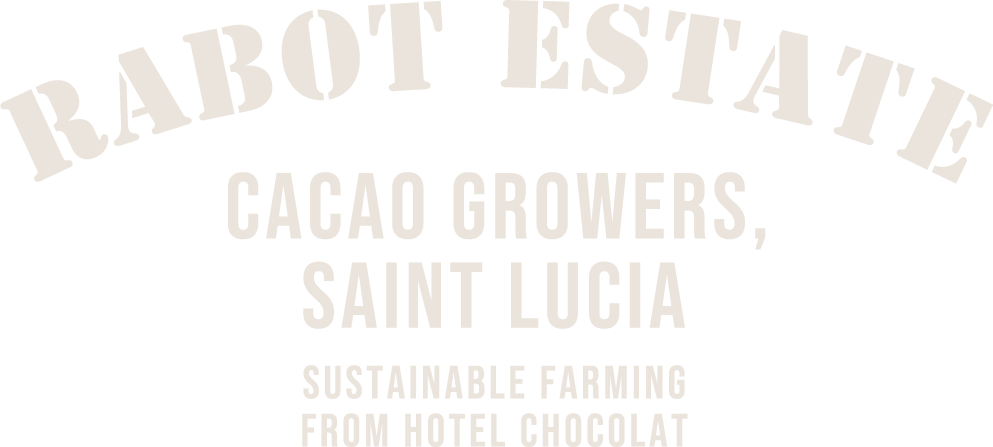 Open for Bookings
Previously known as Boucan (the Creole word for a traditional cacao drying shed), the hotel is re-opening under a new name: Rabot Hotel, paying homage to the ancient grounds of the beautiful cacao estate it resides in, an organic, sustainable 140-acre cacao farm on the Caribbean island of Saint Lucia.
Rabot Hotel is a spellbinding getaway comprising 14 private eco-lodges and an open-air restaurant, bar and spa. Set in the lush nature of a UNESCO World Heritage Site, it's a place where the sounds of nature replace the noise of day-to-day life, stimulating and inspiring relaxation like no other place on earth overlooking the islands iconic Pitons. The hotel reconnects guests with nature by way of open-air architecture and sustainable earthy materials – it is our Saint Lucian idyll.
Rabot's Peace of Mind Pledge
The safety and comfort of our guests and staff have always been our priority here at Rabot. That's why, we've embraced a series of safety and precautionary measures that underpin the caring spirit of our brand. Here's what a stay with us looks like today:
Health & Wellbeing 
We're making every effort to protect the health of our guests, colleagues and communities: all our staff, suppliers and security teams have been fully trained in safety procedures. For your part, we kindly ask that guests present a negative COVID-19 test at check-in, taken five days or less before travel to Saint Lucia, wear a mask while on the Estate and practice regular handwashing.
Handled With Care
For your peace of mind, thorough housekeeping and deep-cleaning will be carried out throughout the Estate even more frequently than usual; oft-touched amenities and surfaces (such as handrails and counters) will be sanitised every hour at minimum using recognised disinfectants. Sanitiser stations will also be on-hand throughout the Estate for everybody's use.
Feeding the Senses
Inside-outside architecture means no elevators, no corridors and no high-traffic areas. What's more, each lodge sits at a luxurious distance from its neighbour, so each guest can enjoy their own self meditative space in the surrounding rainforest. Meanwhile, at our cacao-cuisine restaurant, Rabot, open-air Cacao Bar and Beauté de Cacao Spa, we'll be observing social distancing standards.

We encourage you to come along to our daily guided activities to experience all that the Rabot Estate has to offer. Sedate strolls through our fragrant cacao groves, or setting your yoga mat down in the forest surrounding your lodge are actively encouraged (leave the headphones behind, exotic birdsong provides the only meditative soundtrack you'll need).
Fully COVID-19 vaccinated travellers can enjoy more opportunities to experience the entire island. They can now book hire cars, dine at more local restaurants, and take part in additional activities such as beach hopping, all while observing existing on-island protocols.
Visit the Saint Lucia Travel Authority: https://www.stlucia.org/en/covid-19/ for up-to-date guidance on Covid-19 and travelling to Saint Lucia.