Address
Hotel Chocolat
7A Frederick Street
Edinburgh
EH2 2EY
United Kingdom
0131 220 2896
Get Directions
Opening Times This Week
Opening Times Next Week
Monday 10:00 - 18:00
Tuesday 10:00 - 18:00
Wednesday 10:00 - 18:00
Thursday 10:00 - 18:00
Friday 10:00 - 18:00
Saturday 10:00 - 18:00
Sunday 11:00 - 18:00
SERVICES
Corporate Gifting Service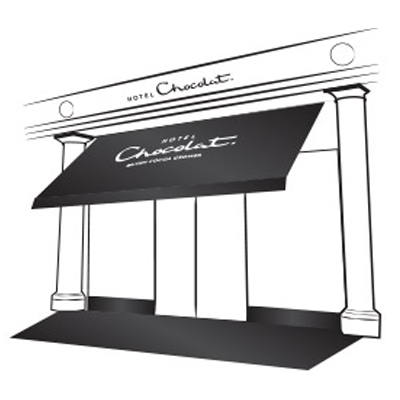 About
Find us on Frederick Street, off Princes Street, less than 10 minutes' walk from Edinburgh Waverley

In view of Edinburgh Castle, our intimate café is the perfect place to stop for a rest after a long day shopping on George Street, while our shop epitomises the best of what the city has to offer.
We're nestled in the middle of the shopping district, and have easy access to the beautiful Royal Mile.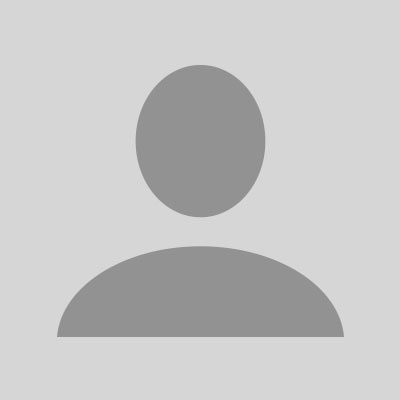 Store Manager
After being a loyal customer for many years, I'm excited to finally work here. I've met some great customers and fellow employees, and I enjoy trying something new every day. Our Gianduja Bombes are a long-standing favourite of mine and my first recommendation to our vegan guests!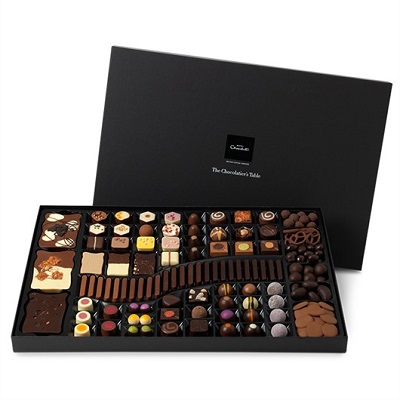 Manager's Favourite
The Chocolatier's Table
Our team love this product simply because it features so many different types of chocolate. Guests can try a vast array of the devilishly delicious chocolates that we make, and it's ideal as a centrepiece and talking point at any dinner party.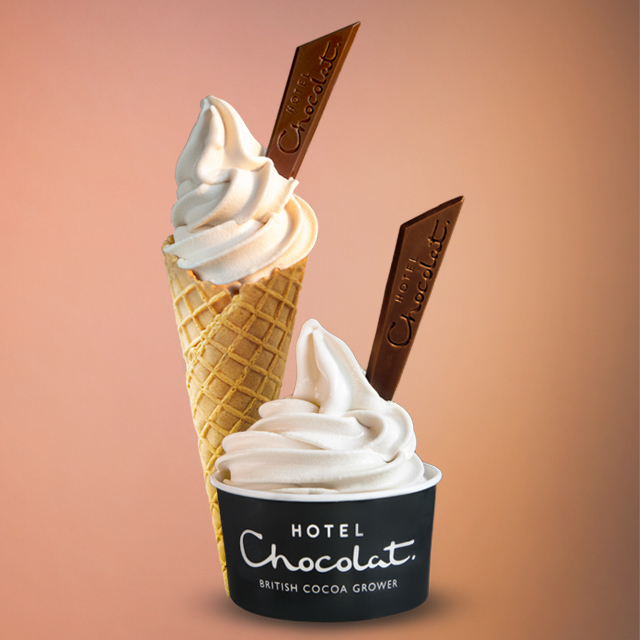 Ice Cream Of The Gods
Instead of making an ordinary chocolate ice cream, we infused ours with pure roasted cocoa.
We decided to call this recipe the Ice Cream of the Gods, not just for the heavenly flavour notes, but after the name of the cocoa plant itself: Theobroma cacao, which translates literally as 'cocoa, food of the gods'.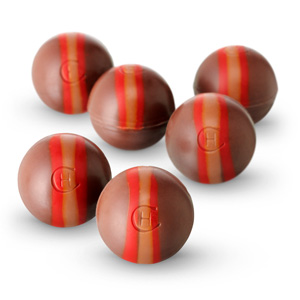 Cafe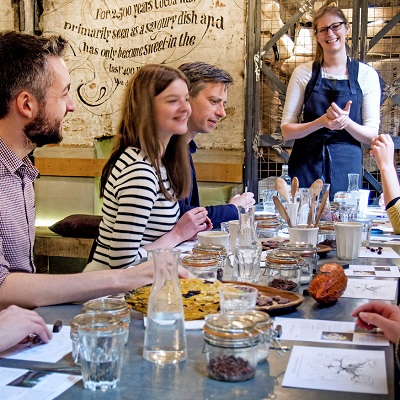 Chocolate Lock-Ins
Lock-Ins are currently suspended until further notice.
Keep your eyes peeled for some selected dates where we'll be opening our doors after hours and inviting just 10 guests in for an exclusive secret tasting!

You'll be greeted with a glass of Prosecco as well as your Secret Card entitling you to £10 off anything you purchase on the night!
Selected stores apply.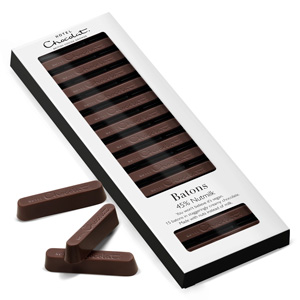 Taste of the Month
Veganuary - Nutmilk
45% Nutmilk. Outrageously creamy. Made with finely milled hazelnuts instead of milk. Five years in the making. Worth every obsessive second.