Address
Hotel Chocolat
Waterloo Station
4 Waterloo Road
Lambeth
London
SE1 7LY
United Kingdom
+44 (0) 20 7021 0047
Get Directions
Opening Times This Week
Opening Times Next Week
Monday 08:00 - 21:00
Tuesday 08:00 - 21:00
Wednesday 08:00 - 21:00
Thursday 08:00 - 21:00
Friday 08:00 - 21:00
Saturday 08:00 - 20:00
Sunday 11:00 - 18:00
FEATURES
Corporate Gifting Service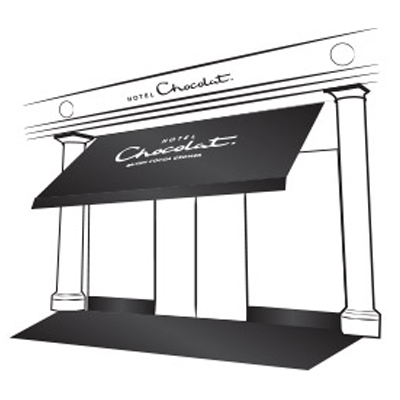 About
Find us on the balcony at Waterloo Station, well-placed for the Southbank and BFI
You'll find us on the balcony above the hustle and bustle of the Waterloo Station concourse. Our shop is a relaxing place to escape from it all and browse our luxury chocolates. Running for your train but still need a last-minute gift? We understand: we're here to help as quickly as you need!
Store Manager
SJ
I joined team HC back in 2010 as a Senior Sales Advisor at our busy store in Reading before progressing through management positions in various stores in the South East & up to the North, moving down to London in 2017 with the opportunity to head up team Waterloo up on the balcony at busy Waterloo Station. No two days have ever been the same & the varied training here has allowed me to grow & progress (while indulging in plenty of chocolate & ice cream).
Manager's Favourite
The All Dark Collection
The Dark Collection - perfect for any occasion! Elegantly ribbon wrapped, this collection contains some of our favourite dark chocolates alongside a mini Hazelnut Buche. As a bonus, it's even suitable if you are avoiding dairy in your diet. The perfect treat!
Taste of the Month
Dizzy Praline
The praline chocolate is deeply satisfying and silky smooth hazelnut praline in mesmerizing milk chocolate.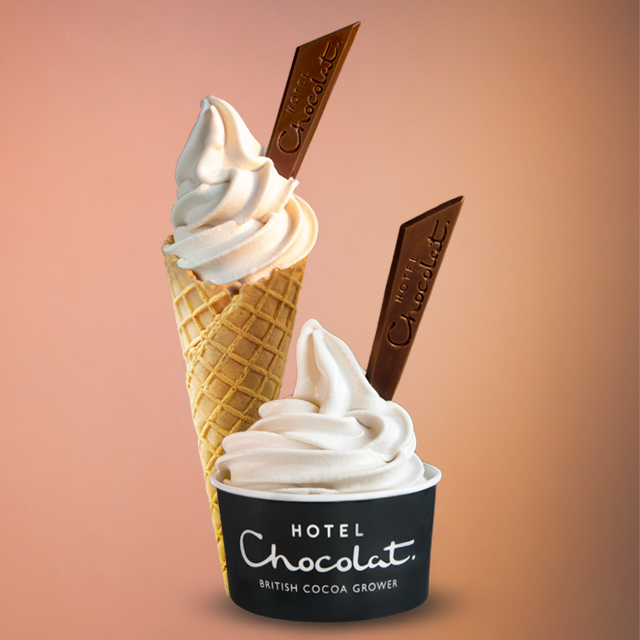 Ice Cream Of the Gods
Instead of making an ordinary chocolate ice cream, we infused ours with pure roasted cocoa.
We decided to call this recipe the Ice Cream of the Gods, not just for the heavenly flavour notes, but after the name of the cocoa plant itself: Theobroma cacao, which translates literally as 'cocoa, food of the gods'.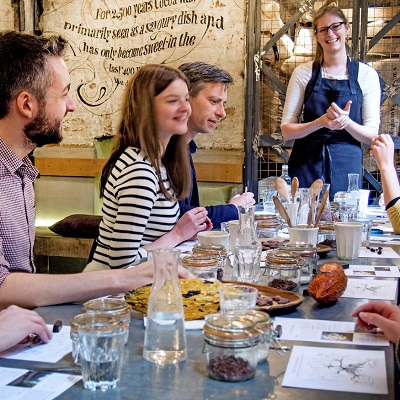 Chocolate Lock-Ins
Keep your eyes peeled for some selected dates where we'll be opening our doors after hours and inviting just 10 guests in for an exclusive secret tasting!
You'll be greeted with a glass of Prosecco as well as your Secret Card entitling you to £10 off anything you purchase on the night!
Selected stores apply.