Project Chocolat
What is Project Chocolat?
Project Chocolat is an immersive chocolate experience from chocolatier and cacao grower Hotel Chocolat. Our visitor destination on the Caribbean island of Saint Lucia connects the hedonism of luxury chocolate with ethical, sustainable cacao farming, across a dedicated six-acre site in the grounds of Rabot Estate. Join us on a multi-sensory adventure from the canopy of the rainforest to the canopy of our Rabot Market.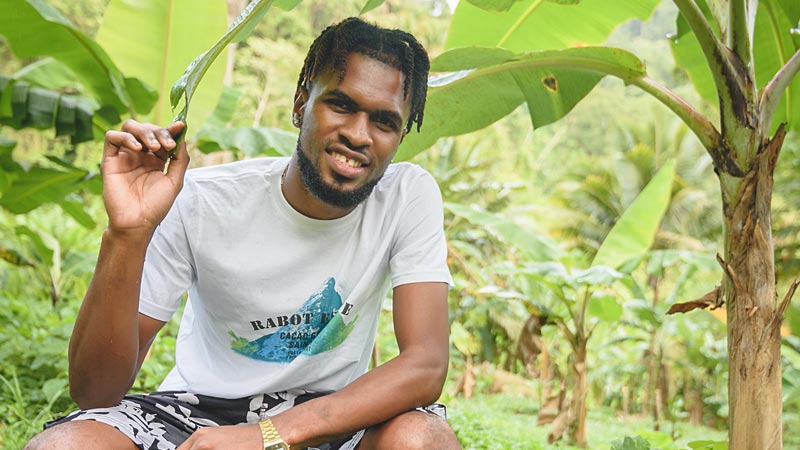 Tour
Our guides will lead you on a chocolate-making tour, beginning with learning how cacao trees are grafted, before plunging directly into our cacao groves, where we'll cut a ripe cacao pod from the tree in front of you. You'll finish in our Beanerie, where you will craft your own handmade bar of chocolate. Tours take place several times a day and include refreshments and lunch.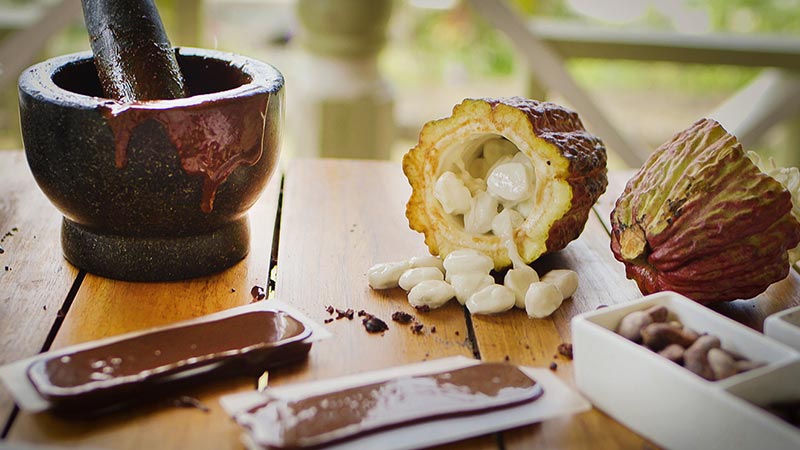 Sustainability
Project Chocolat is a centre of excellence for sustainable farming, working with our local grower partners to encourage sustainable development in Saint Lucia. Our cacao is from heritage trees; we know our genotypes and have helped the most robust and environmentally efficient to flourish. Cacao demands biodiversity to thrive; you'll see coconut, mango, citrus and other trees as you walk our rainforest. This in turn encourages fauna from butterflies and other insects to hovering, jewel-like hummingbirds.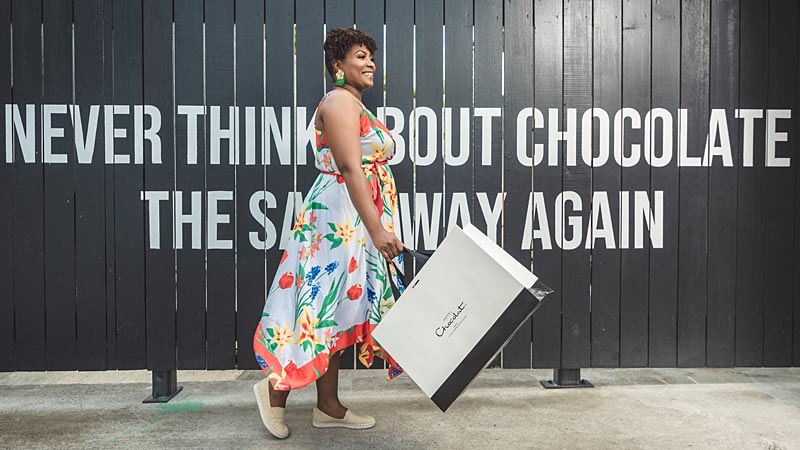 Shop
Because we know the importance of mementoes of treasured experiences, we've dedicated an entire platform of Rabot Market to gifting (for you and them). Pick up your favourite cacao-infused alcohol or beauty treatments, tasteful clothing and bags and – naturally – that signature Rabot Estate chocolate in 50%, 65% and 72% cacao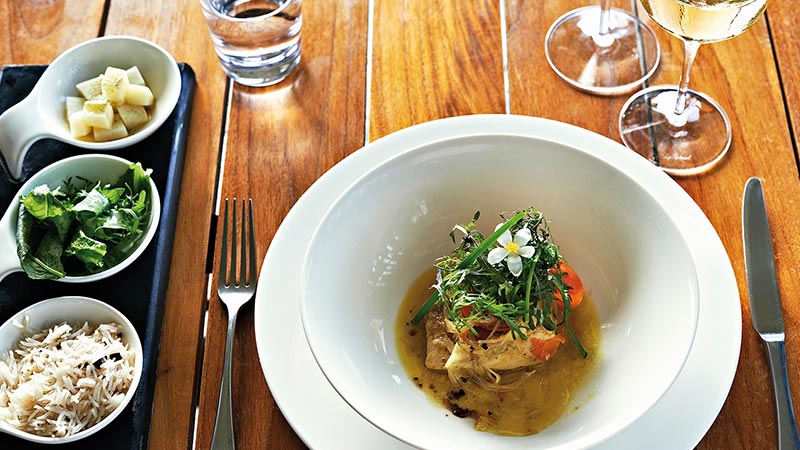 Eat
At the epicentre of Project Chocolat is the cacao. This begins with our unmissable award-winning single-origin chocolate, made with rare, fine-flavour cacao. But you can also explore new taste experiences with the same famed cacao cuisine as our Rabot Restaurant, served at the Market: inspired by our combined West Indian and British heritage, here the bean is used as a subtle, savoury spice – served street-food style.
Where is Project Chocolat?
Set among the rainforest of a UNESCO World Heritage Site, on Saint Lucia's oldest working cacao farm, Rabot Estate, the six-acre Project Chocolat connects cacao-growing with chocolate-lovers in a uniquely immersive experience. You'll never think about chocolate in the same way again.
About Project Chocolat
Our own agricultural team and the Island Growers we partner with are here on-site, where we draw on our expertise as both cacao grower and chocolatier, marrying the hedonism of luxury chocolate with sustainable cacao farming – by way of our adventurous spirit. Guided by our expert Chocknowledgists, you'll indulge in a multi-sensory experience in an unparalleled location of natural beauty. Ask us everything you've ever wanted to know about chocolate while you're here – curiosity is encouraged! Plunging directly into the rainforest, you'll see every step of the cacao bean's journey from seedling to chocolate, including tasting cacao pulp cut fresh from the pod. From there, you'll move on to Rabot Market, our food and gifting covered-marketplace where inside-out architecture leaves you open to the elements, and explore the full potential of the cacao bean. Taste it in our award-winning, fine-flavour chocolate, made fresh on-site by our chocolatiers; as the savoury heart of our cacao cuisine (served street-food style) and infused into our inimitable cacao alcohol. Take home a little more of what you love best, along with other cacao-inspired gifts. But before you go, be sure to discover our newest venture, Rabot Estate Coffee. What grows together, goes together, after all.
Visit Project Chocolat...
Address
Project Chocolat, Rabot Estate, (6,854.99 km) LC09 101 Soufrière, St. Lucia
Phone
+1 758-459-7966
Follow us on social...
Facebook