WIN
The Cacao Bar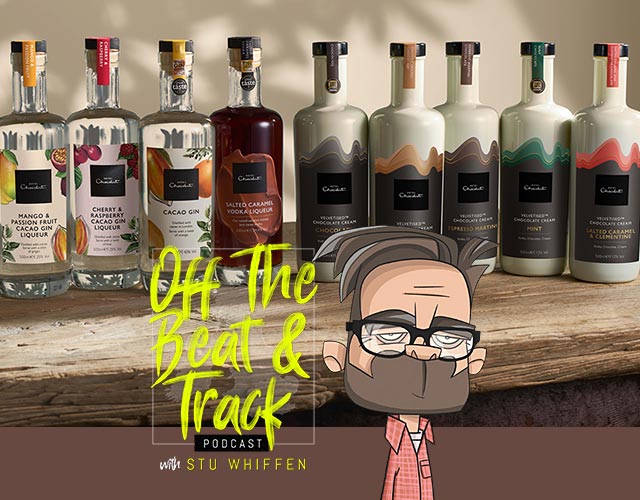 We're the only chocolatier to run two bars; one in our Rabot Restaurant, London and another on our Rabot Estate cacao farm in Saint Lucia. Surrounded by cacao, we started stirring it into cocktails: the nutty and buttery nib, the lychee-like pulp and the creamy chocolate. Experimentation paved the way for innovation, and soon enough we'd created a playbook of cocktail recipes and bottled tipples to share; from gins to Velvetised Creams.
Welcome to your Cacao Bar.
The Prize
Our full range of 500ml alcohol bottles, worth over £150:
Salted Caramel Vodka Liqueur – We infuse our vodka with malty cacao, then melt in salted caramel. Serve over lots of ice.

Cacao Gin – Distilled in London using cacao – for its toasted edge – plus five botanicals. A Triple Gold Great Taste Award-winner, perfect with a splash of tonic and a slice of orange.

Velvetised Creams – Vodka, signature chocolate and cream, velvetised. We spent two years perfecting our original Velvetised Cream – Chocolate, inspired by the Chocolat Soother we serve at our Cacao Bar at Rabot London. Now we've added four more recipes…

Cherry & Raspberry Cacao Gin Liqueur  – Classic British flavours with a real fruit taste. Sit back, relax and enjoy the smooth flavours of British summertime.

Mango & Passion Fruit Cacao Gin Liqueur – Taste the tropics with the exotic Mango and Passion Fruit Cacao Gin Liqueur. Bursting with fruity flavours that transport your tastebuds to the sandy beaches of St Lucia you can relax, unwind and enjoy with a refreshing twist of lime.
Entries for this competition are now closed.
Alcohol
A collection of luxury alcohol gift sets, perfect for all adults.