Seasonal Specials - The Club
Five unique special editions all conveniently delivered to your door with a saving on each collection.
Images
Additional Information
Celebrate the seasons with limited edition collections. They're an exciting way to enjoy the year and really make something to look forward to – but they sell out quickly!

Join today and we'll make sure you receive the 2018 Special Editions collections. All delivered to your door automatically, hassle-free! Plus you'll receive a saving on each box.
It means you can sit back, relax and receive these unique collections throughout the year at the best price, starting with the next month's Special Edition. We'll still send you a little reminder in advance that it's on it's way. Payment is only taken as each box is sent out, not all in one go, and if you want to cancel you can do so at any time, your automatic Special Editions will stop straight away.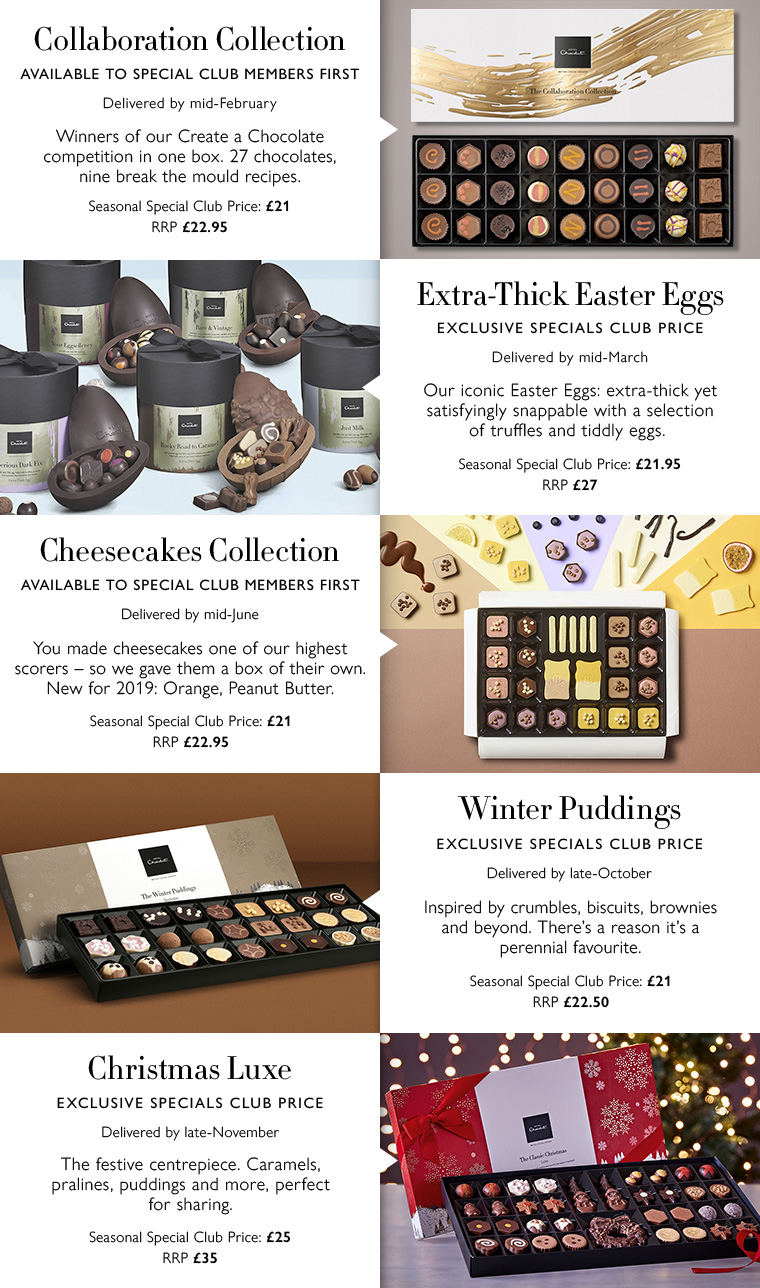 Details
https://www.hotelchocolat.com/uk/specialclub01.html
Exclusive subscribers only offer!
Product Actions