The Inventing Room Subscription
Be the first to taste and review our most creative, experimental and off-the-wall innovations, before they even reach our shelves (and help to decide whether they do).
Be among the first to try our latest and most creative recipes, before we've even named them, made them look pretty or run them past marketing.


Each month, you'll receive two each of four new filled chocolates, along with at least four other recipes in all shapes, sizes and genres; they could be anything from biscuits and brownies to drinking chocolates, nibbles and alcohol.


Access members-only tasting events and speak directly to our chocolatiers; your feedback will help shape the future of our range.


Includes free standard UK delivery*.


£25 per month.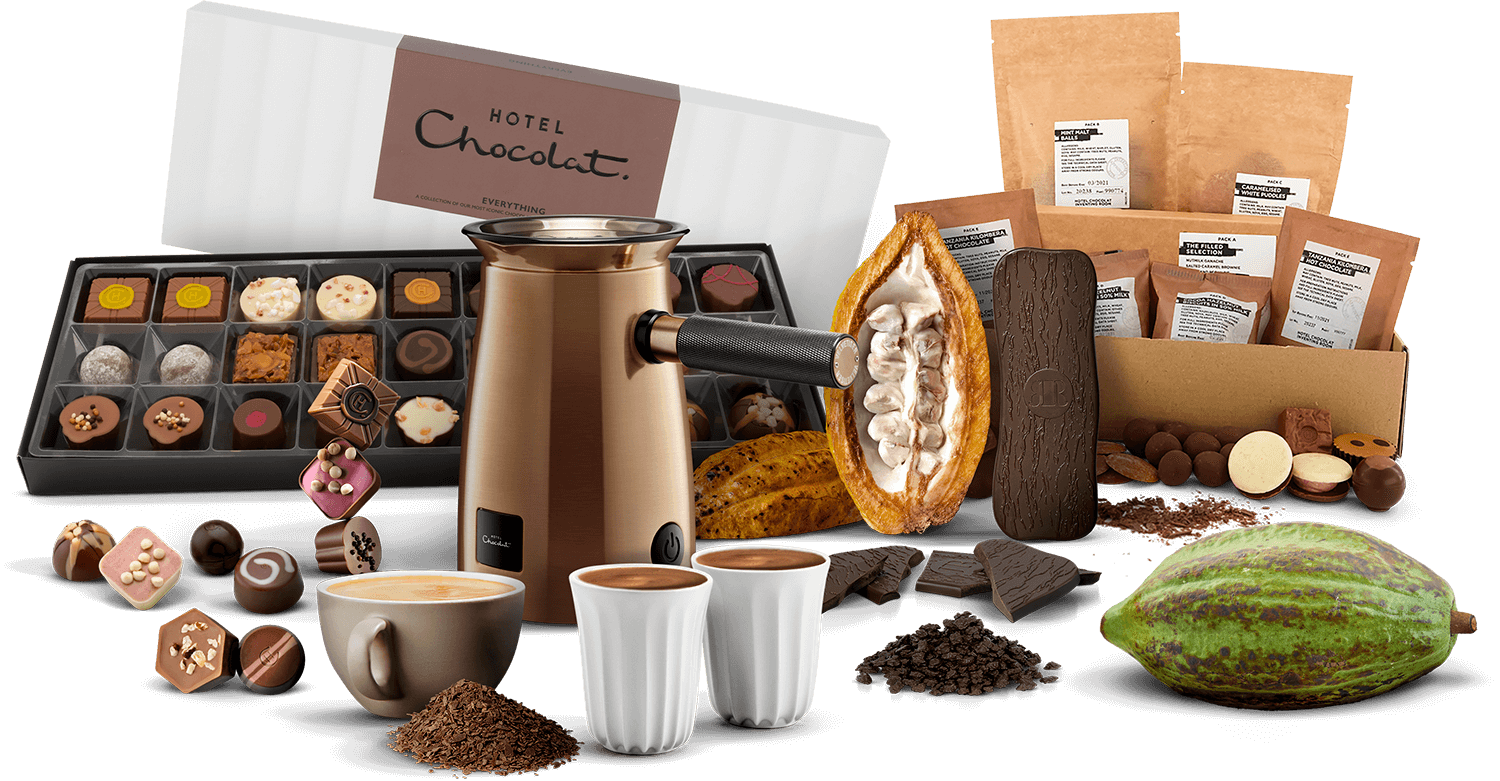 SUBSCRIPTIONS
If the excitement of delicious chocolates, hot chocolate and more arriving every month sounds appealing, you've come to the right place. Choose your favourite Hotel Chocolat treat - from a beloved box of chocolates to surprise collections hand-picked by us - and we'll deliver them to your doorstep, effortlessly.
*To view our Terms & Conditions please click here.