Gentle Farming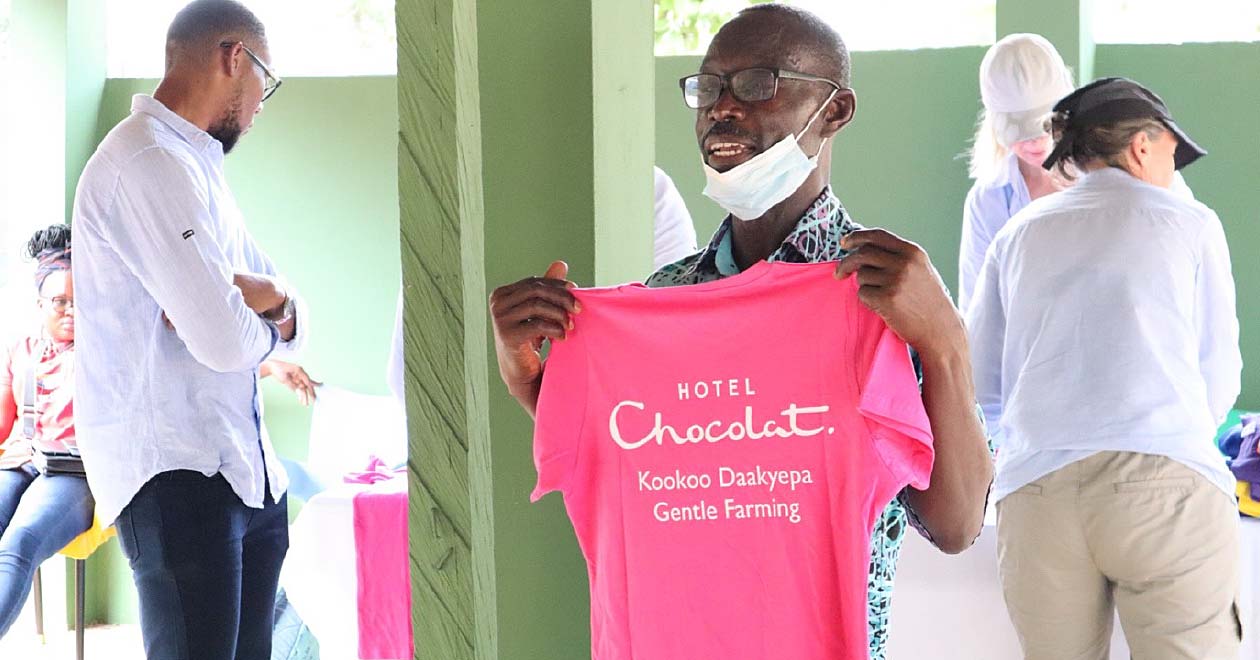 Gentle Farming in Ghana
In 2006 we purchased a cacao farm in Saint Lucia, to develop our farming knowledge and understand what it takes to grow truly sustainable cacao. There, by trial and error (and lots of it), we gradually learned what it really takes to grow top-quality cacao in a way that is both sustainable and 100% ethical. Through hard work, perseverance, collaboration with local communities - and no small amount of perspiration, our dream slowly became reality. Organic, sustainable, fine cacao grown by farmers earning a living wage in communities improved by our presence. In fact, we played an important role in the GDP of the entire island increasing over 5000%.

As we expanded across St Lucia, we learned some key factors to meaningfully supporting farmers. Among them, a simple principle: we guarantee to buy the whole crop from every farmer at a premium price, well above market rate. And, crucially, we support, empower and reward them for engaging in farming methods that are truly sustainable.

We called it Gentle Farming.

While we established and developed Gentle Farming in St Lucia, we were progressively investing more to support projects in cacao-growing regions of Ghana, where 97% of our cacao is grown.

Ghana is an area of the world with particularly complex challenges; an area where many ethical companies fear to tread. At Hotel Chocolat, we're nothing if not determined, though.

As our business grew in scale and developed stronger relationships in farming regions, we progressively increased the price we pay for cacao. We have now reached a point where we can level up our support to the farming families that make Hotel Chocolat possible. At that point, we knew we were ready to bring Gentle Farming to Ghana.

Gentle Farming launched in Ghana in September 2021, and is open to all our approximately 2,500 partner farmers in the Eastern region of Ghana.
How does it work?
We've always paid our farmers well above market-rate. Through Gentle Farming we will pay a further increased price for cacao, and make additional payments to farmers to support on-farm and pre-harvest activities that improve climate resilience and productivity.

Because cacao is a crop that thrives in biodiversity and loves shade, we can achieve the best of both worlds. More fertile farmlands with greater climate resilience and increased productivity.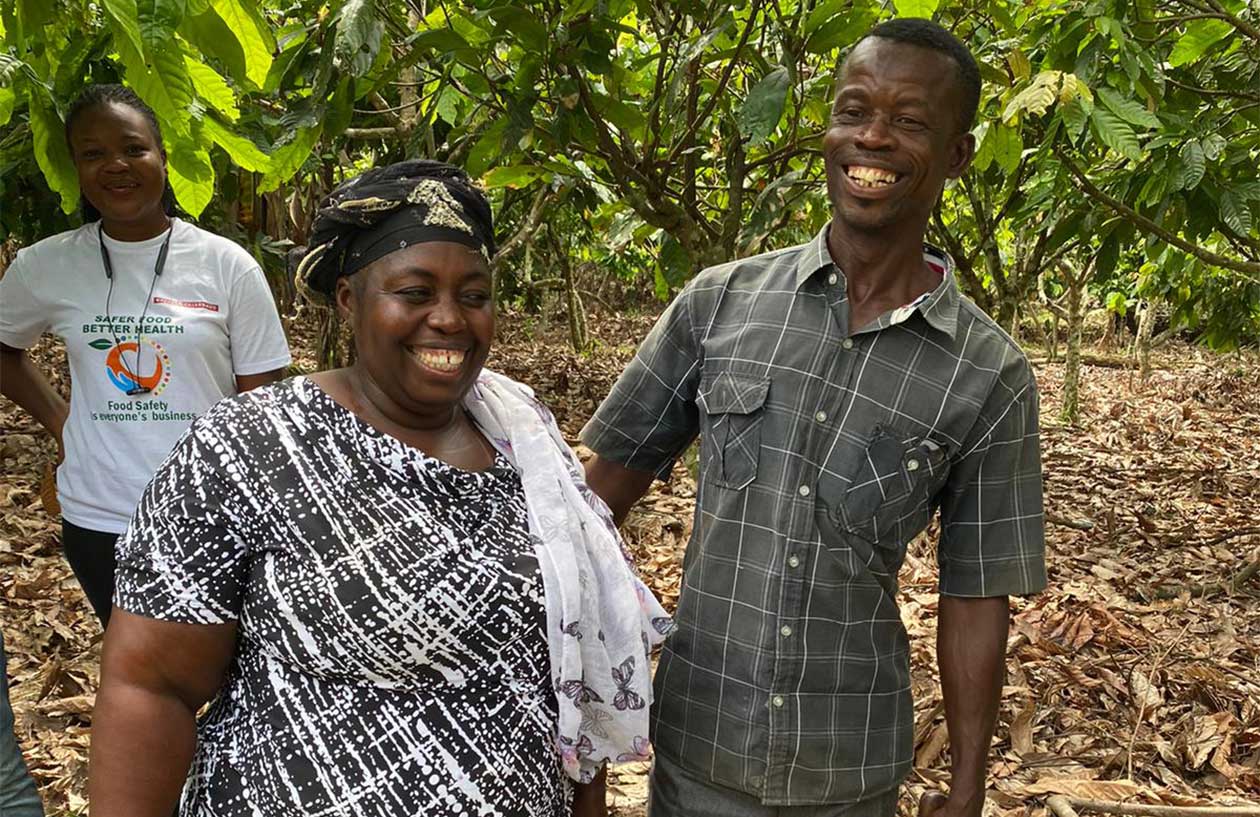 The new prices are calculated to enable a farmer to achieve a living income for their family that covers the local cost of living in rural Ghana.

The living income considers:
• The average size of the farming household
• The local costs of a decent basic standard of living
• The size of an average farm, the volume that can be produced annually and the costs of materials and labour
For a typical cacao farmer in rural Ghana, where the average household size is 4.4 people, the living income is approximately $5,000 per year. With an average farm size of 1.7 hectares, there are two elements to raising farm incomes:
1. Pay more per kilo of cacao, approximately 20% above open market farmgate prices.
2. Make payments to support on-farm activity to sustainably increase the productivity of the land, including the costs of additional labour, estimated at 25 days per hectare per year.
In return we ask the farmers to adhere to our Charter:
• Increase the proportion of on-farm labour pre-harvest to sustainably improve crop health.
• Ensure every child can participate fully in education, with no illegal child labour or modern slavery.
• Prevent deforestation and replant shade trees to improve climate resilience.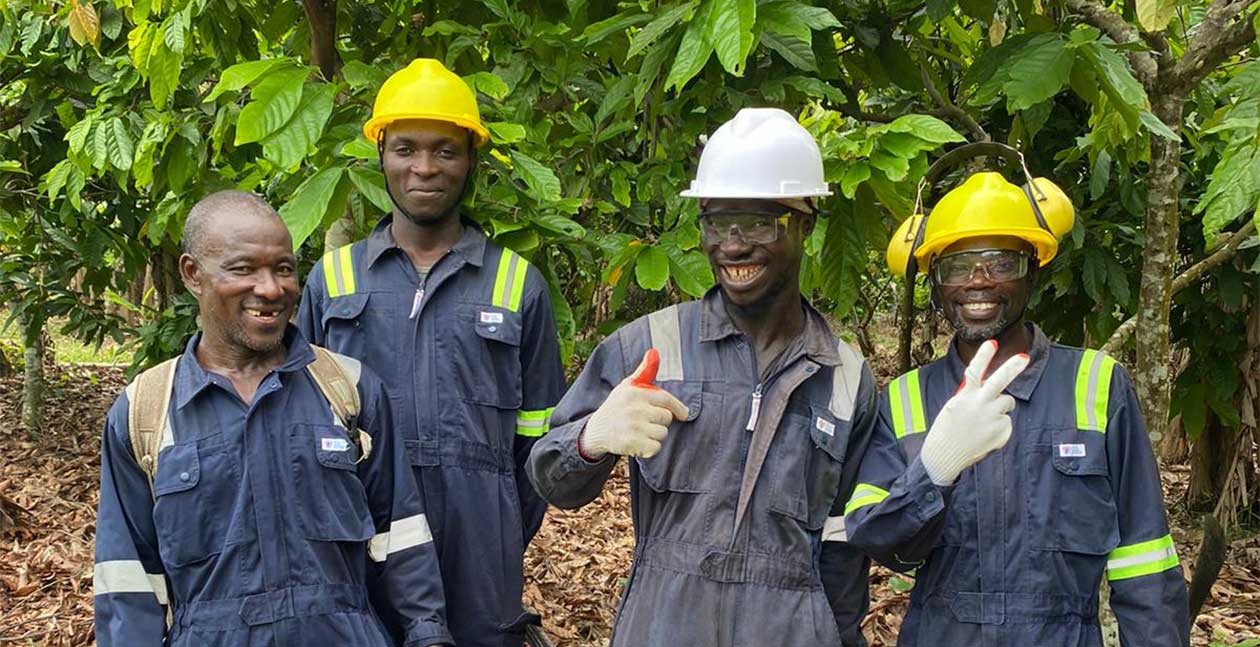 Farms will be independently surveyed annually. If any issues are uncovered, we will work with our farmers to remediate.

There are many long-term challenges in the cacao supply chain, so the survey results will be used to further develop and refine the scheme.

Ethical cacao is a journey, not a destination.