Take their breath away
Head-turning selections that house our most iconic chocolates, ever, updated for 2020. They feature the pinnacle of all our genres, including Macarons, Batons and Chocolat Pillows. Presented in reusable boxes, made to last.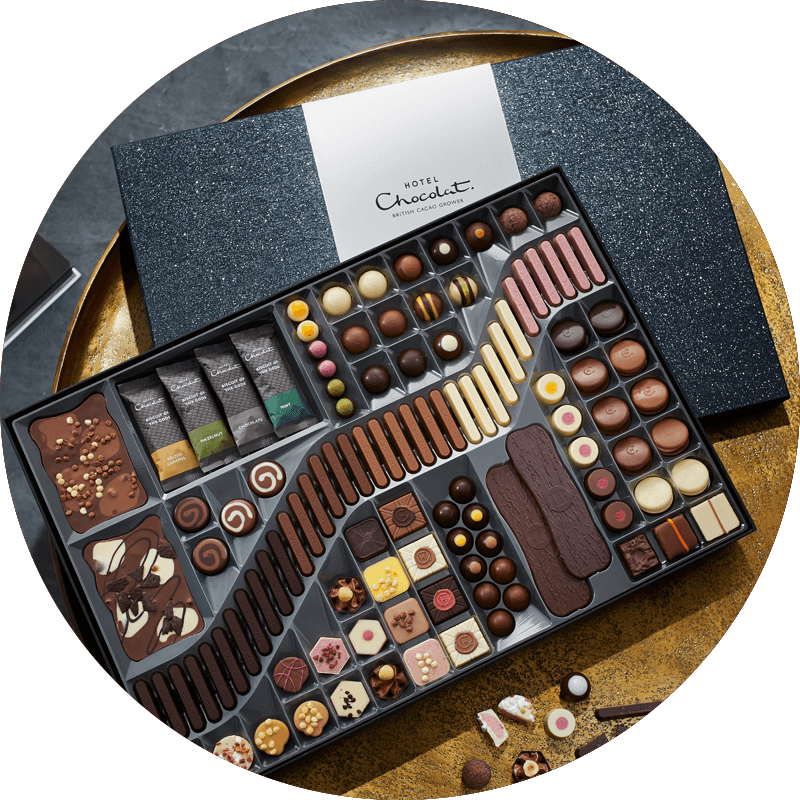 The Tables
Awe-inspiring selections of some of our best recipes; irresistible pralines, tipples, truffles and more.
A must-have for all chocoholics. There are 58 recipes for you to try in our Small Chocolatier's Table, and 1.3kg of chocolate in our Large Chocolatier's Table.
Epic and unadulterated, these show-stopping collections make fantastic party centrepieces, an unforgettable gift or a way to share dessert.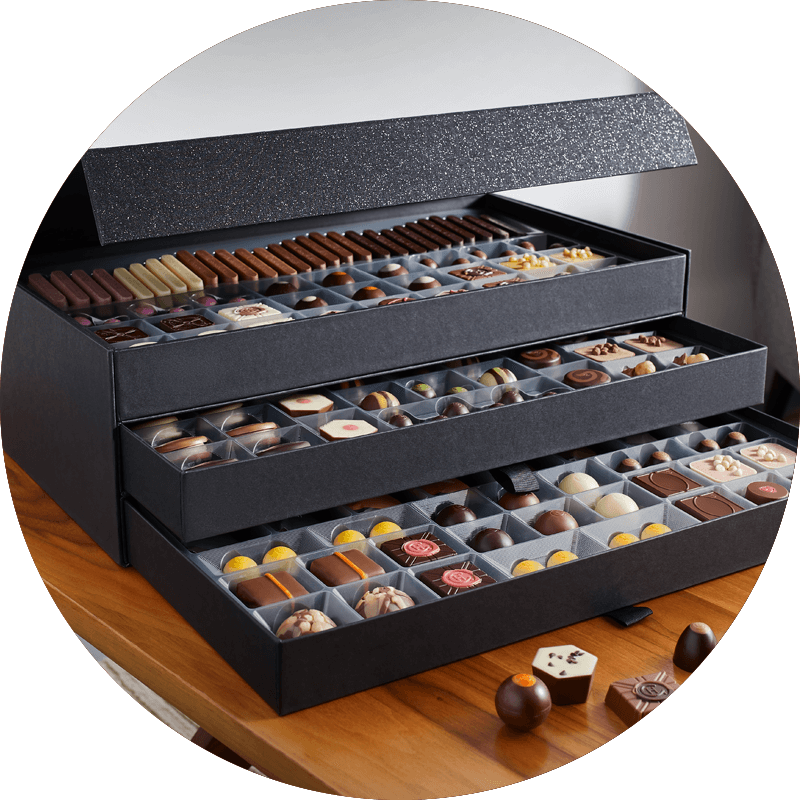 The Cabinets
There's a dark wooden box with drawers in our Inventing Room; in it, we keep all our working creations. Modelled after that chocolate cabinet, these collections feature some of our most celebrated milk, white and dark recipes, including biscuits, truffles, pralines, fruities and caramels.
An extra-special gift for a loved one, or to serve guests, these cabinets have all your favourites stored away safely. There's more than enough to go around - the only trouble you'll face is how long you can make them last!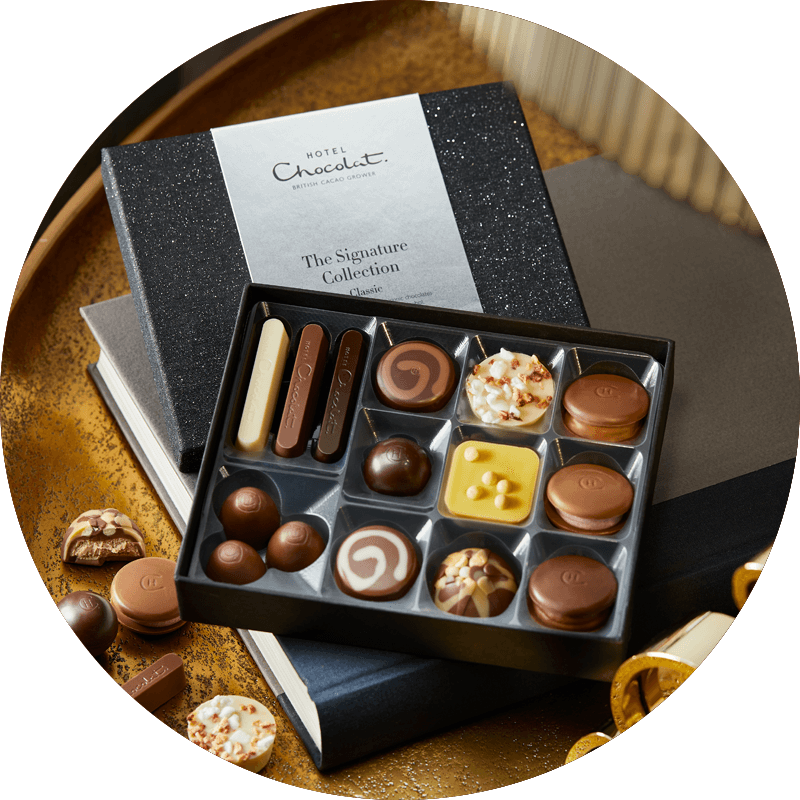 The Signatures
The icons. The front-runners. The most-loved recipes in our repertoire.
We've included up to twelve different recipes in our Signature Collections for you to discover. You may recognise some of the smooth pralines, velvety truffles and reimagined desserts. If you don't, allow yourself to get acquainted.
Alcohol-free for all the family to enjoy, just make sure you keep a close eye on your favourites when passing the box around.