Ice Cream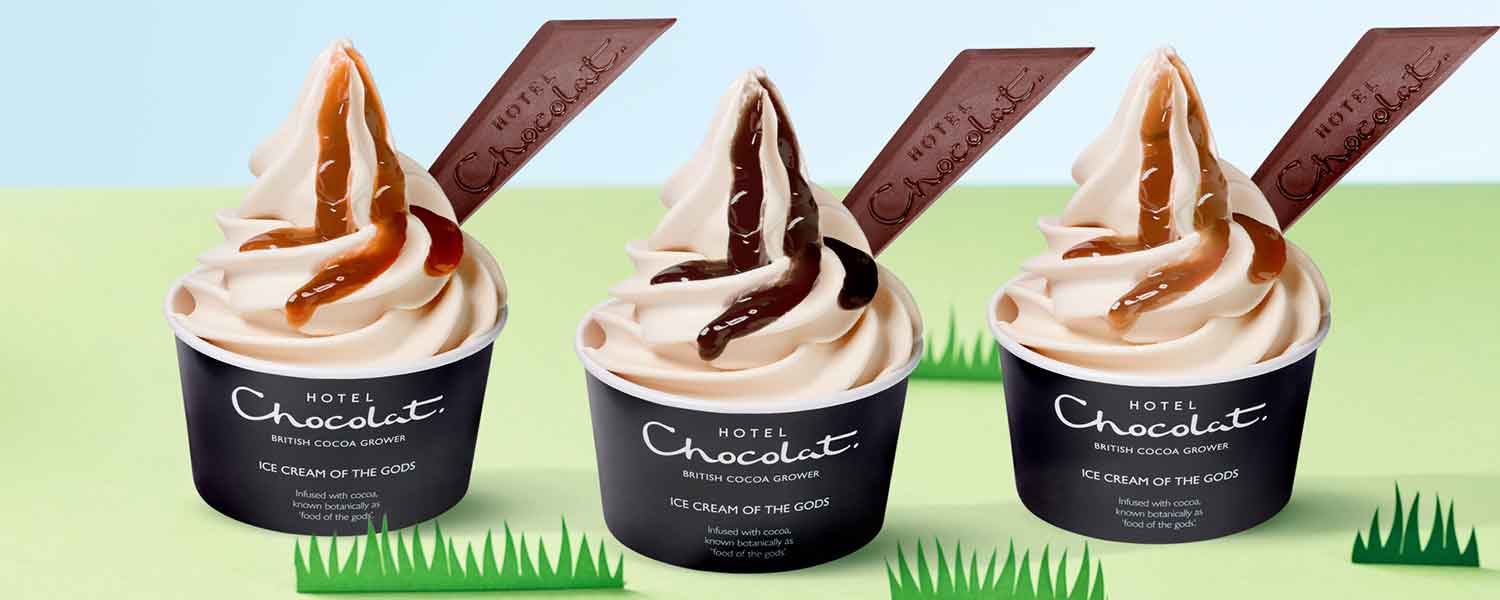 Ice Cream Of The Gods
Our Ice Cream of the Gods is no ordinary ice cream, and it's available at a store near you at last!
Basingstoke
Bath
Belfast
Belfast City Hall
Beverley
Birmingham Burlington
Birmingham        
Bluewater
Bracknell
Brushfield Street
Bury St Edmunds
Cambridge
Canterbury
Carlisle
Cheapside
Chelmsford
Cheshire Oaks
Chichester
Chocmobile
Clarks Village
Colchester
Copenhagen City
Covent Garden
Covent Garden Piazza
Derby
Dudley
Dundrum
Eastbourne
Edinburgh
Epsom
Euston
Exeter  
Frederiksberg
Gateshead
Gibraltar
Glasgow Buchanan
Kingston
Lakeside   
Leeds R+C
Leicester 
Liverpool Store
Maidstone
Manchester
Manchester Market Street
Meadowhall 
Milton Keynes
Moorgate
Newbury
Norwich              
Nottingham 
Oxford Westgate
O2
Peterborough
Plymouth
Reading Store
Regent Street
Sheffield 
Shrewsbury
Southampton
St Albans
Stratford
Sunderland
Teesside
Tottenham Court Road
Trafford Centre
Tunbridge Wells
Waterloo
Watford  
White City
Windsor
Worcester
York
York Designer Outlet
We hope you agree it was worth waiting for. It took us a while to finally make a Hotel Chocolat ice cream because we didn't want it to be ordinary. We wanted something no one had ever tasted before, so we went back to the cocoa bean. Instead of making an ordinary chocolate ice cream, we decided to infuse ours with pure roasted cocoa.

There were no recipes for what we wanted to do, so our chef David Demaison just started from scratch, crushing roasted cocoa nibs into a fine powder and blending it with ice cream.

David came up with the idea of infusing a mix of Jersey milk and cream with the cocoa nibs before removing them with a sieve. He left it for a couple of hours, then overnight. After 48 hours, the cream was transformed. "The cream changes to a subtle taupe colour as the nibs infuse," says Angus. "You might think it was vanilla, but then you taste it and realise it really is something else."


There are thousands of chocolate ice creams, some of them sprinkled with cocoa nibs. But no one has ever infused cocoa directly into the cream before. We decided to call this recipe the Ice Cream of the Gods, not just for the heavenly flavour notes, but after the name of the cocoa plant itself: Theobroma cacao, which translates literally as 'cocoa, food of the gods'.
Ice Cream of The Gods with Salted Caramel Sauce : £3.25
Ice Cream contains: milk, may contain soya. Cone contains: Milk, Soya, Wheat, Gluten. May contain traces of tree nuts.