Planting Futures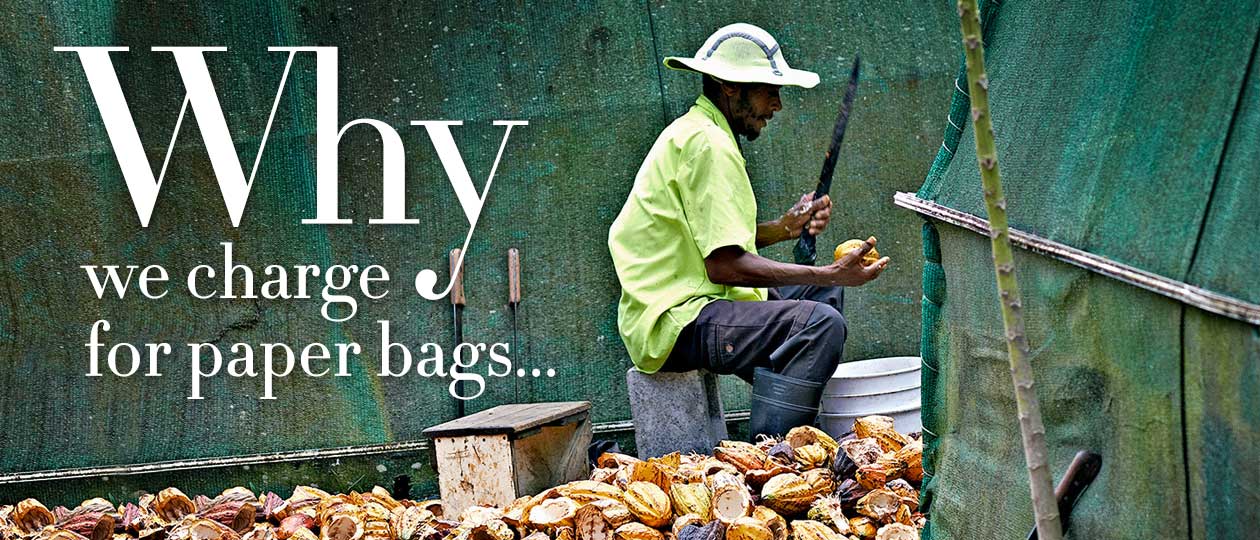 Can you turn paper bags into trees? A small charge is helping plant futures, from local woodland walks to healthier cocoa harvests.
Plastic bags are an increasing problem, ours are paper sourced from renewable forests, a better, recyclable alternative. Yet the ideal would be no bag at all, as they use energy, water and bleach in production. A 5p charge will make a big difference, helping cut back and give back.
Your 5p bag, where does the money go?
– 1p in Value Added Tax to HMRC
– 2p funds planting native trees in the UK
– 2p funds cocoa trees in Ghana
Working with The Woodland Trust
From Sunday stomps to cleaner air. You're helping regrow native trees across the UK with The Woodland Trust. Their mission is to protect our natural woodland, plant trees and restore ancient sites which means more to explore, supporting a wealth of wildlife.
Breathe, explore, enjoy. You're helping a growing concern.
Ghana...
Since 2002 we've had a 'feet on the ground' approach to encourage, support and sustain cocoa growing in the Nkawkaw Eastern Region of Ghana. The result? Our nurseries have flourished, growing 1.5 million cocoa trees. Your money will help continue to grow good work…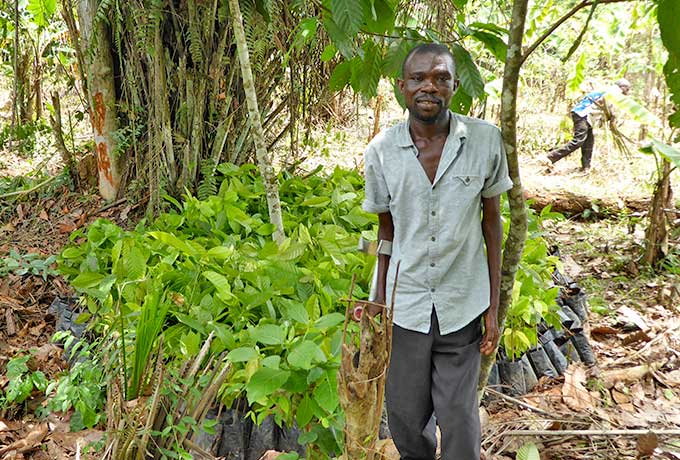 THE BEST START
We work with over 100 young farmers, your donation will fund free cocoa seedlings to grow their own plantations.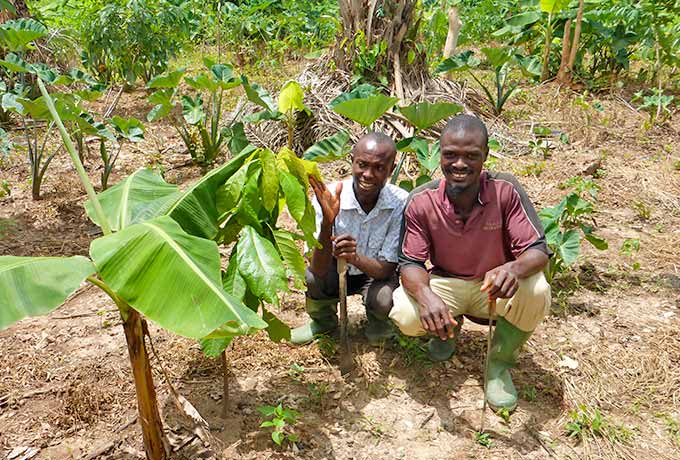 THE TOOLS TO GROW
What next? We evaluate the land and provide farming tools, fertiliser and training, the perfect start-up kit for cocoa growing.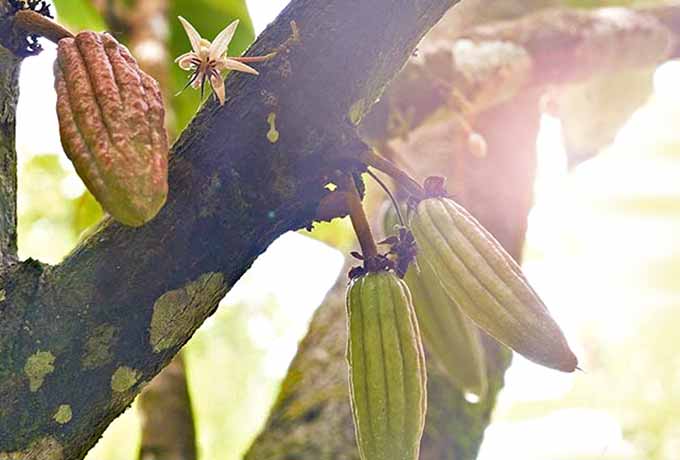 THE KNOW-HOW TO CONTINUE
We visit, support and train farmers on how to continue getting the best from their land.
Beyond planting a tree, you're supporting profitable cocoa harvests.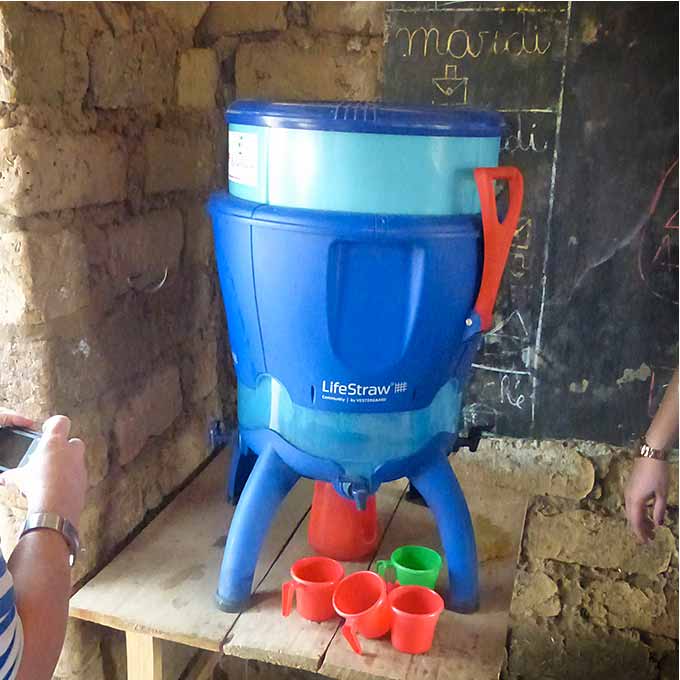 £1 Spring Water
Water for you, water for them...
We donate 10p from every bottle sold to clean water projects for our cocoa growing communities in Ghana.
Life changing water filters...
Safe, accessible water is a daily battle in the Nkawkaw cocoa district in Ghana. With your help we want to get clean water flowing to local families and school children. 2p spent on paper bags will help fund life-changing water filters. Simple to use with no working parts to maintain or chemicals to top up, water filters provide clean water – on tap. A life-saving difference to families and school children.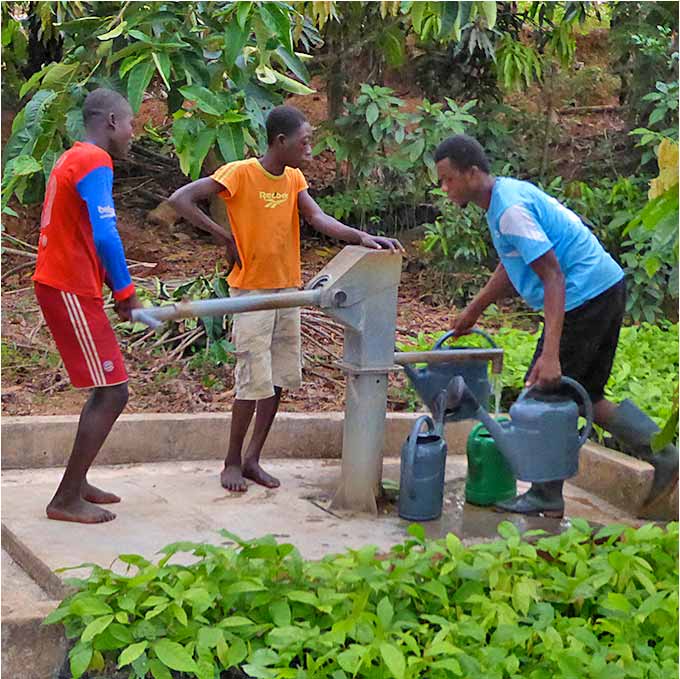 Did you know?
Since 2006 we've got water flowing to Ghana. Five boreholes now provide water in the Nkawkaw cocoa growing district. It not only benefits farmers, but entire local communities.