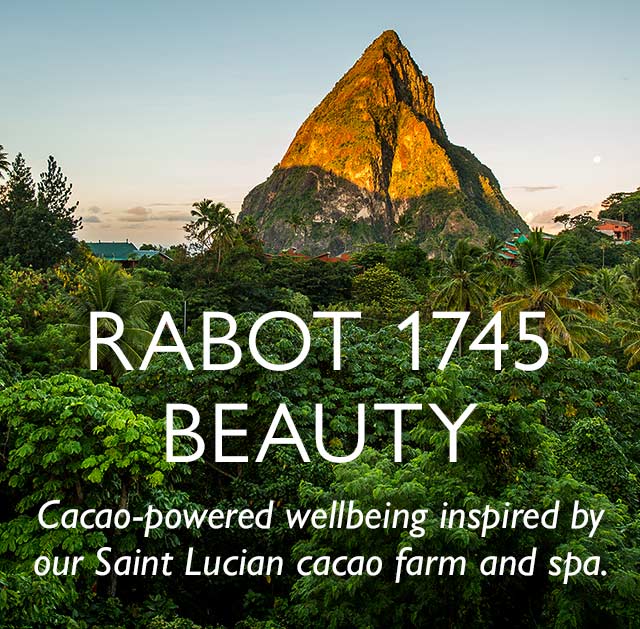 Dawn breaks. Sunrise stretches into cacao groves. Plants unfurl and senses awaken. Inhale deeply. Breathe in the uplifting aroma of our Caribbean cacao farm, where you will find our Boucan Spa nestled in the tropical paradise.

Every morning, we gather fresh ingredients to use for the day's treatments; from cacao for our massage oils to the giant banana leaves we wrap our guests in after a rejuvenating body scrub.

We knew we had to share the experience, so we envisioned what the spirit of our estate would look like, bottled. The result is Rabot 1745, a beauty range unlike any other. Create your own cacao-powered ritual with smoothing scrubs, soothing serums, and nourishing balms and butters infused with natural botanicals – and the heady scent of paradise.
Free of microbeads and never, ever tested on animals, Rabot 1745 stays true to Hotel Chocolat's core values: authenticity, originality and ethics. We're serious about sustainability too: almost all of Rabot 1745's beauty packaging is compostable, reusable or recyclable already – and by 2021, 100% will be.