Address
Hotel Chocolat
10 The Market
The Piazza
Covent Garden
London
Greater London WC2E 8RB
United Kingdom
+44 (0) 20 7836 3349
Get Directions
Opening Times This Week
Opening Times Next Week
Monday 10:00 - 21:00
Tuesday 10:00 - 21:00
Wednesday 10:00 - 21:00
Thursday 10:00 - 21:00
Friday 10:00 - 21:00
Saturday 10:00 - 22:00
Sunday 10:00 - 19:00
FEATURES
Corporate Gifting Service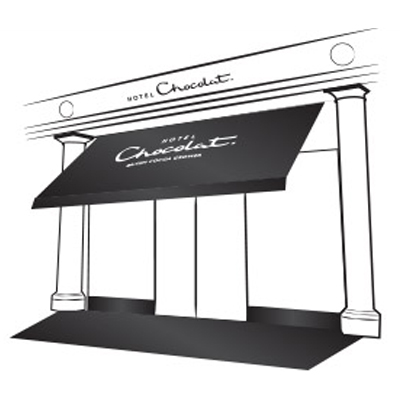 About
Covent Garden Piazza
Come and visit our new café downstairs!
Trick, or... treat yourself to smooth caramel and milk chocolate with a hint of cinnamon and nutmeg. Nestled in cocoa whipped cream, our Tiddly Vampire!
Taste of the Month
Halloween Milk Caramel Chocolate
16 individually wrapped milk caramel shapes, including bats, skulls and witches fingers.
Visit us today to try your complimentary Taste of the Month!
Ice Cream Of The Gods
Instead of making an ordinary chocolate ice cream, we infused ours with pure roasted cocoa.
We decided to call this recipe the Ice Cream of the Gods, not just for the heavenly flavour notes, but after the name of the cocoa plant itself: Theobroma cacao, which translates literally as 'cocoa, food of the gods'.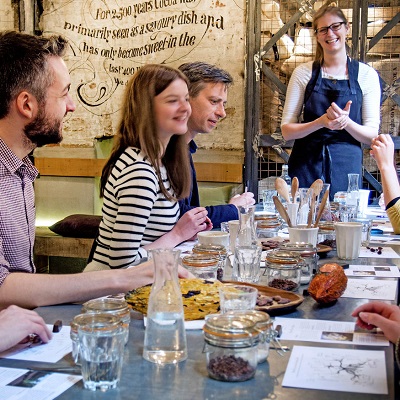 Chocolate Lock-Ins
Keep your eyes peeled for some selected dates where we'll be opening our doors after hours and inviting just 10 guests in for an exclusive secret tasting!
You'll be greeted with a glass of Prosecco as well as your Secret Card entitling you to £10 off anything you purchase on the night!