Address
Hotel Chocolat
16 Market Street
Manchester
Manchester
Greater Manchester M1 1PT
United Kingdom
+44 (0) 1618 329 132
Get Directions
Opening Times This Week
Opening Times Next Week
Monday 09:30 - 19:00
Tuesday 09:30 - 19:00
Wednesday 09:30 - 19:00
Thursday 09:30 - 19:00
Friday 09:30 - 19:00
Saturday 09:30 - 19:00
Sunday 11:00 - 18:00
FEATURES
Corporate Gifting Service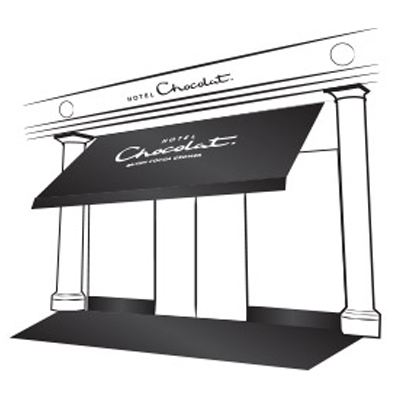 About
Find us on Market Street, near the Royal Exchange Theatre
Come in and visit our Market Street shop, our second Manchester location right in the heart of the vibrant and bustling city. Our passionate and friendly team are here to help you find the perfect gift for any occasion: dedicated chocolate-lovers, we're eager to share our knowledge. Pop in for a browse and try our Taste of the Month while you're here!
Store Manager
Jess
I joined the company in 2014 and, coming from a culinary background, found I could tie in these skills to working with chocolate - especially our Cuisine range! I love working for such an inviting, forward-thinking and inclusive company, getting to know our regular guests and learning what they love about our chocolate. We really feel like part of the community here.
Manager's Favourite
Billionaire's Shortbread Giant Slab
This is my favourite giant slab that we make! Luscious rows of caramel and 50% milk chocolate speckled generously with crispy shortcake biscuits, it's the perfect treat to share with friends and family.
Taste of the Month
Salted Caramel Cream
Caramel for grown-ups: creamed with a dash of salt, high-cocoa caramel cup. We combine the two faces of caramel here: edgy with salt, and gentle with cream.
Visit us today to try your complimentary Taste of the Month!
Ice Cream Of the Gods
Instead of making an ordinary chocolate ice cream, we infused ours with pure roasted cocoa.
We decided to call this recipe the Ice Cream of the Gods, not just for the heavenly flavour notes, but after the name of the cocoa plant itself: Theobroma cacao, which translates literally as 'cocoa, food of the gods'.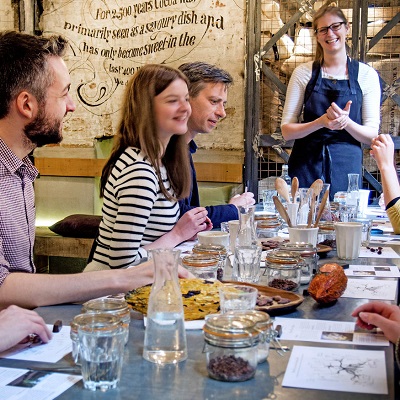 Chocolate Lock-Ins
Keep your eyes peeled for some selected dates where we'll be opening our doors after hours and inviting just 10 guests in for an exclusive secret tasting!
You'll be greeted with a glass of Prosecco as well as your Secret Card entitling you to £10 off anything you purchase on the night!