Address
Hotel Chocolat
New Fetter Lane
4 Great New Street
Holborn
London
Greater London EC4A 3BN
United Kingdom
+44 (0) 20 7353 1058
Get Directions
Opening Times This Week
Opening Times Next Week
Monday 09:00 - 19:00
Tuesday 09:00 - 19:00
Wednesday 09:00 - 19:00
Thursday 09:00 - 19:00
Friday 09:00 - 19:00
Saturday CLOSED
Sunday CLOSED
FEATURES
Corporate Gifting Service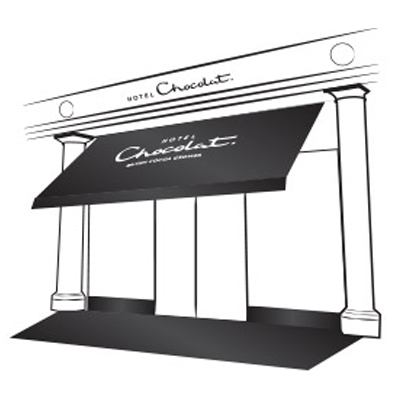 About
Find us on New Fetter Lane, a short walk from Chancery Lane Tube station, Temple Church and City Thameslink
We're only a few minutes' walk from Chancery Lane Tube station, so if you fancy a treat during your lunch break or you have a present to pick up, drop in and we'll help you choose. We have a whole range of 6-chocolate Selectors and Slabs for you, or all sorts of boxed chocolates for loved ones or corporate gifts. Plus you'll get to try our Taste of the Month!
Store Manager
Alexander
Manager's Favourite
The Classic Cabinet
Inspired by our chocolatiers' wooden box of working creations, The Classic Cabinet is brimming with 57 of our most iconic recipes: milk, dark and white chocolate pralines, truffles and crunchy bites. Something for everyone, and such elegant presentation.
Find out more
Taste of the Month
Salted Caramel Cream
Caramel for grown-ups: creamed with a dash of salt, high-cocoa caramel cup. We combine the two faces of caramel here: edgy with salt, and gentle with cream.
Visit us today to try your complimentary Taste of the Month!
Ice Cream Of the Gods
Instead of making an ordinary chocolate ice cream, we infused ours with pure roasted cocoa.
We decided to call this recipe the Ice Cream of the Gods, not just for the heavenly flavour notes, but after the name of the cocoa plant itself: Theobroma cacao, which translates literally as 'cocoa, food of the gods'.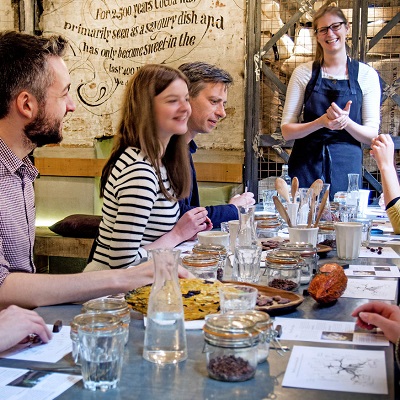 Chocolate Lock-Ins
Keep your eyes peeled for some selected dates where we'll be opening our doors after hours and inviting just 10 guests in for an exclusive secret tasting!
You'll be greeted with a glass of Prosecco as well as your Secret Card entitling you to £10 off anything you purchase on the night!