Address
Hotel Chocolat
240 North Terrace
Intu Chapelfield
Norwich
Norfolk NR2 1SQ
United Kingdom
+44 (0) 1603 632 152
Get Directions
Opening Times This Week
Opening Times Next Week
Monday 09:00 - 18:00
Tuesday 09:00 - 18:00
Wednesday 09:00 - 18:00
Thursday 09:00 - 20:00
Friday 09:00 - 19:00
Saturday 09:00 - 19:00
Sunday 11:00 - 17:00
FEATURES
Corporate Gifting Service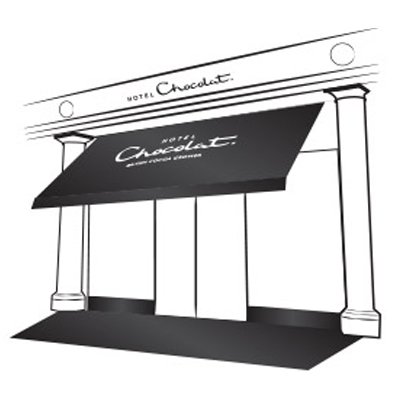 About
Find us at intu Chapelfield Shopping Centre near Chapelfield Gardens
We invite you to check in to our Norwich shop, where you'll receive a warm welcome from our knowledgeable, passionate team of chocolate-lovers. We're always more than happy to transport you away from the hustle and bustle of our fine city, on a sensory journey to your own personal chocolate heaven.
Store Manager
Rachel
When I started working here in 2014 I had no idea what a chocolate-lover I would become. One of my highlights was after I completed the Chocolate Diploma: I made chocolates at the factory that I'd designed! A key priority for me is keeping my team up-to-date with all the latest chocolate knowledge, and I love chatting to guests and having them try our Taste of the Month!
Manager's Favourite
The Nano Chocolate Slab Gallery
Our favourite product at the Norwich shop is the Nano Slab Chocolate gallery. It's such a lovely collection of 9 amazing chocolates, and it gives you the opportunity to taste combinations of white, milk and dark. The perfect introduction to what we do!
Taste of the Month
Salted Caramel Cream
Caramel for grown-ups: creamed with a dash of salt, high-cocoa caramel cup. We combine the two faces of caramel here: edgy with salt, and gentle with cream.
Visit us today to try your complimentary Taste of the Month!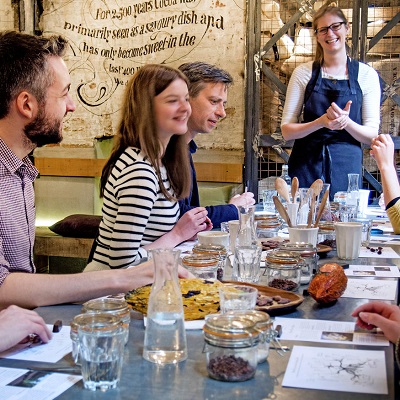 Chocolate Lock-Ins
Keep your eyes peeled for some selected dates where we'll be opening our doors after hours and inviting just 10 guests in for an exclusive secret tasting!
You'll be greeted with a glass of Prosecco as well as your Secret Card entitling you to £10 off anything you purchase on the night!